Hurricane in Crimea: obstructions, damaged roofs and 2 injured people
A hurricane brought down about 100 trees, two young women got injuries.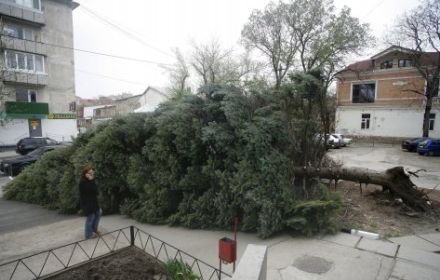 A pine brought down in Simferopol
The press service of Crimean department of the Emergency Ministry disclosed this.
Inhabitants of Simferopol of 22 and 27 years old got numerous fractures as a result of fall of branches. The injured women were taken to resuscitation department. Physicians say that their condition is stable.
At the same time, a roof at 400 square metres was brought down from three- storey building in the central part of Simferopol.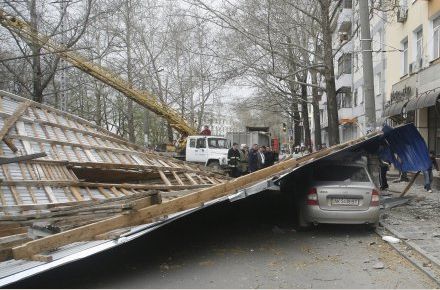 Roof was brought down from in  central part of Simferopol
The roof fell on 5 cars parked near the building. Rescuers of the Emergency Ministry and employees of municipal services try to free the cars.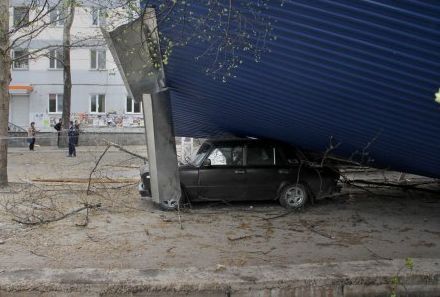 Roof fell on 5 cars parked near  building
It is said in the report that wind speed in Simferopol, the Simferopol and Belogorskyi regions was 31m/s today.
A forecast in Crimea for Thursday is unfavourable: gale warning is announced
If you see a spelling error on our site, select it and press Ctrl+Enter