An action against adoption by the Verkhovna Rada of Ukraine a draft law № 2450 "On order of organization and carrying out of peaceful meetings" is taking place at Maydan Nezhalezhnosti in Kyiv.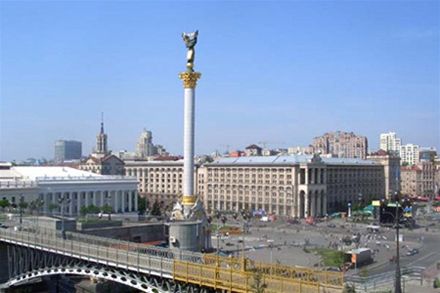 improvised picnic at Maydan Nezhalezhnosti
According to an UNIAN correspondent, 15 activists of public organizations "Control for the sake of justice" and "Vidsich" gathered near the monument of Independence and made up an improvised picnic protesting against adoption of this draft law.  In particular they pitched a small tent, brought tea, cookies and other food. Moreover participants of the action are playing badminton and other games. An infant is also present at this action. The participants of the action placed a poster with an inscription: "I want to live in democratic country" in a stroller.