Lawmakers from opposition have been staying in the session hall of the Verkhovna Rada of Ukraine whole night.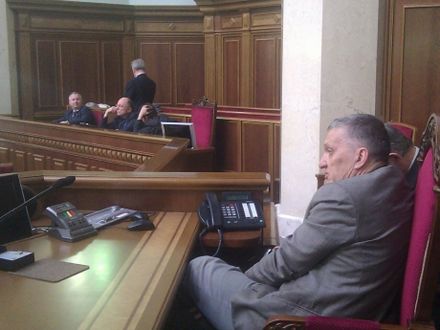 Lawmakers spent the night in the VRU. Photo from page of O. Sochka from Facebook
Lawmakers from opposition keep up blocking the parliament in the morning on Wednesday.
BYUT lawmaker Oleksandr Sochka wrote this at his page on Facebook.
"8.15 am. Presidium and the governmental box are blocked by lawmakers of BYUT-Batkivshchyna", - he wrote.
In his turn another BYUT lawmaker Andriy Shevchenko wrote in Twitter: "The mood in the VRU – to block until we achieve a goal – our colleagues are allowed to visit Yu. Tymoshenko. We are waiting for prosecutor and employees of penitentiary service".