APC brought at streets in Dnipropetrovsk. Berkut search people with rucksacks
Law-enforcement bodies began to search suspicious people in Dnipropetrovsk.According to reports, posted in Twitter, after blasts armoured personnel carrier (APC) were brought at streets of Dnipropetrovsk.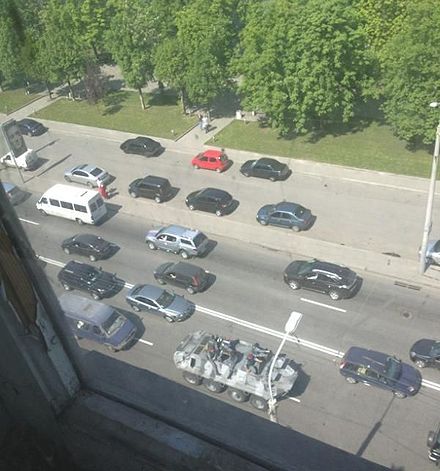 APC in Dnipropetrovsk, photo of eyewitness from Twitter
It is reported that Karl Marx avenue is blocked from Karl Liebknecht Street in direction of railroad station in the city. Moreover, Berkut searches people with rucksacks, bags and suspicious packages.
Militia employees searching a suspicious man, photo of eyewitness from Twitter
If you see a spelling error on our site, select it and press Ctrl+Enter