Participants of the protest action stay near Ukrainian House at European Square the 3rd night in a row.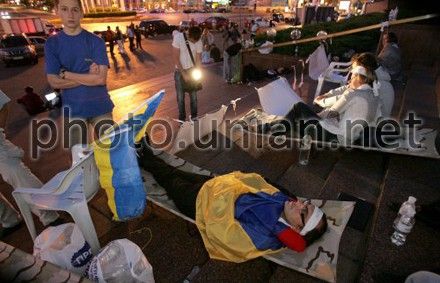 People slept in the open air
Some hundreds of people in Kyiv continue action near Ukrainian House in sign of protests of adoption of law "On Basis of State Language Policy" by the Verkhovna Rada of Ukraine.
Tyzhden reports this.