Batkivshchyna United opposition will not carry out any protest actions on festive day for Ukraine – Independence Day.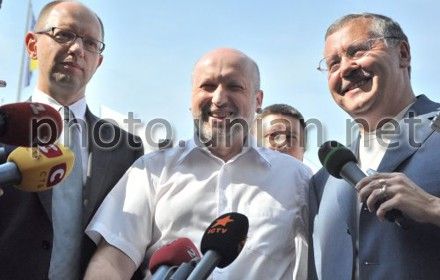 Opposition will celebrate
Leader of the Civil position party ( the party is in  Batkivshchyna United opposition – UNIAN) Anatoliy Hrytsenko said this at news conference in Donetsk today answering questions of UNIAN what United opposition plans to do on August 24.
"There will no coups. It will be a holiday. We will celebrate Independence Day together with people, we will address people and we will speak about threats, which exists to independence, how to localize these threats together, how to make a word "independence" have a true sense", - said A. Hrytsenko.