The Central Electoral Commission processed 100% of protocols at parliamentary elections of Ukraine, which took place at 116 foreign electoral districts.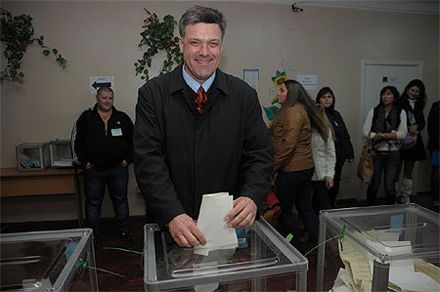 Svoboda won at foreign electoral district. Photo from Ukrainska Pravda
According to data, posted at the official web site of the CEC, most of Ukrainians abroad voted for the Svoboda All-Ukrainian union – 23.63% (4. 827 people).
At the second place is the Party of Regions – 23.27% (4. 753 people), at the third place is "UDAR (Ukrainian Democratic Alliance for Reforms) of Vitaliy Klitschko" – 22.11% (4.517 people),  the Batkivshchyna All-Ukrainian Union got 19.85% (4.054 people).
The Communist Party of Ukraine got only 3.46% abroad (707 people).