Ex Prime Minister of Ukraine Pavlo Lazarenko hardly gained freedom as he found himself behind bars again.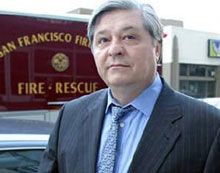 Lazarenko is detained again
Lawyer of P. Lazarenko Daniel Horowitz said this to "Kommersant-Ukraina" newspaper.
According to his words, after release from Terminal Island Californian prison he was detained again because of uncertainty of his status in the USA.
It is expected that the ex Prime Minister will remain in the detention centre in Sacramento city till the time when American authorities will make decision on his legalization or deportation.