The Verkhovna Rada of Ukraine adopted the law, in accordance with which the Speaker of the Verkhovna Rada of Ukraine will be elected by open roll-call vote and not in a way of filling the bullets.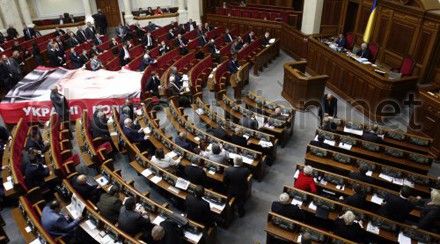 VRU adopted law on election of Speaker by open roll-call vote from the 2nd attempt
According to an UNIAN correspondent, 247 out of 347 lawmakers registered in the session hall voted for adoption of the Law "On introducing amendments into the regulations of the Verkhovna Rada" in a whole. 189 lawmakers from the Party of Regions, 2 lawmakers from the OU-PSD, 25 lawmakers from the CPU, 19 lawmakers from the People's Party and 12 out factional voted for this decision.