Yatsenyuk: Today opposition cares about only one issue
The opposition will not take part in consideration of amendments into the election law for carrying out of reelections in some districts.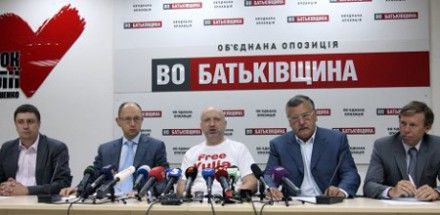 Today opposition cares about only one issue
According to an UNIAN correspondent, chairman of the Council of the United Opposition Arseniy Yatsenyuk said this to journalists during the break in the sitting of Kyiv Appelate Administrative Court on issue concerning establishing results of voting in the single-seat electoral district № 132.
"We do not consider an issue of introducing amendments into the law", - A. Yatsenyuk said. He noted that today the opposition cares about only one issue – to oblige the Central Electoral Commission to fulfill its duty and establish the results of voting in single-seat electoral districts on the basis of protocols of district electoral commissions.
He noted that either the Verkhovna Rada of Ukraine or the CEC did not make a final decision on carrying out of reelections.
If you see a spelling error on our site, select it and press Ctrl+Enter