President of Ukraine Victor Yanukovych assured US Vice President Joe Biden that authorities of Ukraine do all for ensuring of completion of fair  and open electoral process.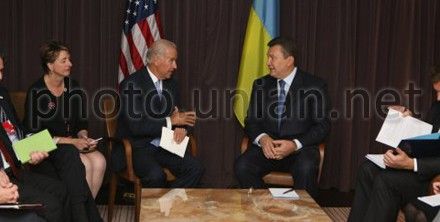 Joe Biden expressed concern
The press service of the President of Ukraine disclosed to UNIAN that V. Yanukovych said this in a telephone talk with J. Biden.
The US Vice President expressed concern about recent parliamentary elections in Ukraine and asked the head of the Ukrainian state to ensure fair and transparent electoral process.
V. Yanukovych and J. Biden also discussed issues concerning interior political life of Ukraine and challenges, which our state faces today at international arena.