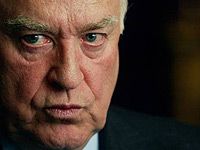 Ambassador Extraordinary and Plenipotentiary of Russia to Ukraine Victor Chernomyrdin thinks that President of Ukraine Victor Yushchenko and President of the Russian Federation Vladimir Putin have to meet more often.
According to an UNIAN correspondent, he said this today, answering the questions of readers of Komsomolska Pravda in Ukraine newspaper.
"I think that it is necessary to meet more often, any meeting – planned or unplanned, official or unofficial –  always gives results, said the Ambassador.
At the same time V. Chernomyrdin noted that there are a lot of factors, particularly situation in Ukraine, in connection with which the Presidents of Ukraine and Russia meet not very often. At the same time, the Ambassador expressed the persuasion that "It is always possible to find time for a meeting".
Also, V. Chernomyrdin noted that former President of Ukraine Leonid Kuchma met with his Russian counterpart near 15 times in year.