Opposition representatives blocked the presidium and rostrum of the Verkhovna Rada of Ukraine.
Before blocking the rostrum chairman of the Batkivshchyna faction Arseniy Yatsenyuk announced demands of opposition to the parliamentary majority and leadership of the parliament.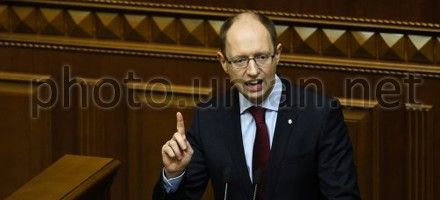 Arseniy Yatsenyuk announced three demands of opposition
He noted that the first demand is inclusion into agenda and consideration an issue on European integration course of Ukraine and adoption of the corresponding resolution.
According to the words of A. Yatsenyuk, the second demand is inclusion into agenda an issue concerning decriminalization of the articles of the Criminal Code of Ukraine, in accordance with which Yu. Tymoshenko and Y. Lutsenko were accused.
A. Yatsenyuk said that the third demand is inclusion into agenda a draft law on amnesty, which was submitted by three opposition lawmakers.