Ambassadors of the European Union and the USA to Ukraine want to meet with ex Prime Minister of Ukraine Yulia Tymoshenko.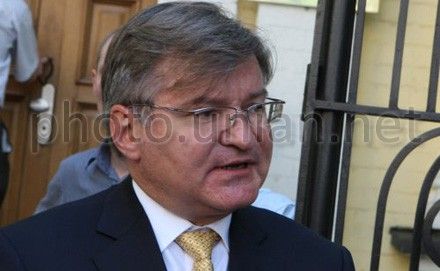 Nemyrya state that diplomats addressed authorities with a demand
According to an UNIAN correspondent, Batkivshchyna lawmaker Hrygoriy Nemyrya said this at news conference today.
"We know that ambassador of the European Union and ambassador of the USA addressed the Ukrainian authorities with a demands to give an unimpeded and immediate access to meeting with Yulia Tymoshenko", - said H. Nemyrya.
He expressed a hoped that such access will be given.