Release of imprisoned former Minister of Interior of Ukraine Mr. Yuriy Lutsenko is not enough for signing Association Agreement between EU and Ukraine before the Vilnius Eastern Partnership summit scheduled for late November.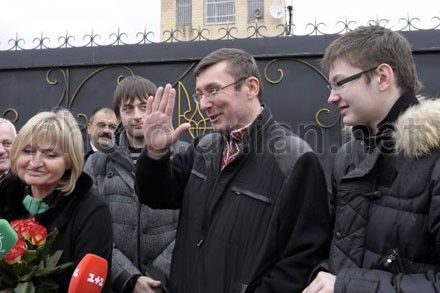 Lutsenko release is not enough for signing Association Agreement - EU
According to an own UNIAN correspondent in Brussels, it has been stated by representative of EEAS Mr. Reinhold Brender during roundtable in the European Parliament "The European Neighborhood Policy – Eastern Dimension: Progress with Reforms" on Tuesday.
"As regards Eastern Partnership summit many would depend from what our partners would do", - he said.
Mr. Brender pointed out the conclusions on Ukraine adopted by Foreign Affairs Council in last December in which Council underlined the need for determined action and tangible progress of Ukraine in reforming electoral legislation, addressing the issue of selective justice and continuation of reforms already launched within the Association Agenda.
"We have not yet seen broad decisive move to this direction from Ukraine", - Mr. Brender said.
"Of course, pardon of Lutsenko is a positive step, but we have to see what will be done further", - he added.
Representative of EEAS stressed that Lutsenko release doesn't change "the entire game", and Ukraine still needs to demonstrate progress in other areas.
"There is a long list of issues to be covered", - he concluded.