President of Ukraine Victor Yanukovych forecasts adoption of all laws necessary for signing of agreement on association with the EU this week and in September.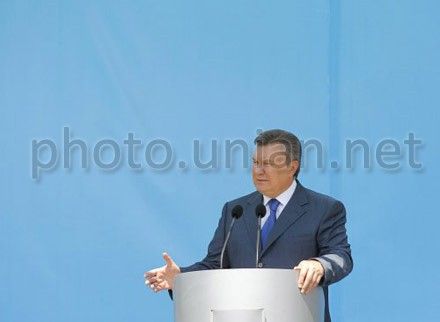 V. Yanukovych promises that the laws will be adopted
According to an UNIAN correspondent, the President of Ukraine stated it at the joint news conference with presidents of Poland, Slovakia, Hungary and Czech Republic today.
"The majority of the laws will be adopted this week. The rest of the laws, which will be adopted in September, need an expert assessment and in some cases – the Venice commission", - said V. Yanukovych.
In particular, according to his words, it is a law on prosecutor's office and also those, which are directed to introducing amendments into Constitution of Ukraine.
V. Yanukovych underlined that Ukraine is aware of the fact that an agenda, which it approved jointly with the European commission, should be fulfilled up to November.
"We think of the summit, which will take place in November this year, with a hope and we are about to fulfill all the requirements, which Ukraine faces today", - underlined V. Yanukovych.