Cox and Kwaśniewski plan to meet with Yanukovych and Tymoshenko in Ukraine – mass media
Heads of the Monitoring mission of the European parliament Pat Cox and Aleksander Kwaśniewski plan to hold meetings with President of Ukraine Victor Yanukovych and ex Prime Minister of Ukraine Yulia Tymoshenko during their visit to Ukraine.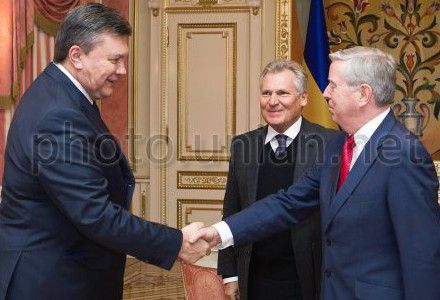 The meeting is planned to take place today
РАР with reference to its sources in diplomatic circles reports this.
According to the data of agency, the meeting of A. Kwaśniewski and P. Cox with V. Yanukovych will take place in Crimea today.
A. Kwaśniewski and P. Cox will meet with Yu. Tymoshenko on July 31, in Kharkiv.
If you see a spelling error on our site, select it and press Ctrl+Enter