Lawmakers scuffled in VR (photos)
After stated break near 13.55 pm at the session Speaker of the VR Arseniy Yatsenyuk tried to enter to the VR presidium and to take his place, however, representatives of the Party of Regions prevented this. As a result, there was little scuffle in the presidium of the VR among parliament members.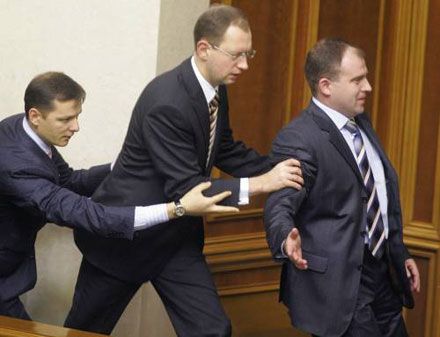 That is why A. Yatsenyuk had to make the statement without the microphone, not taking his working place.
He said that the leaders of the factions will carry out the consultations with President of Ukraine Victor Yushchenko and that is why the evening plenary session will start after the finish of the
If you see a spelling error on our site, select it and press Ctrl+Enter