Much has been written and said about the relations between President of Ukraine Victor Yushchenko and Prime Minister Yulia Tymoshenko. UNIAN photo-archive has numerous pictures which show many touching and tense, difficult and cheerful moments...
Opposition leaders Yulia Tymoshenko and Victor Yushchenko shaking hands. Lviv, 5 September 2002
In a Kyiv restaurant. 13 December 2003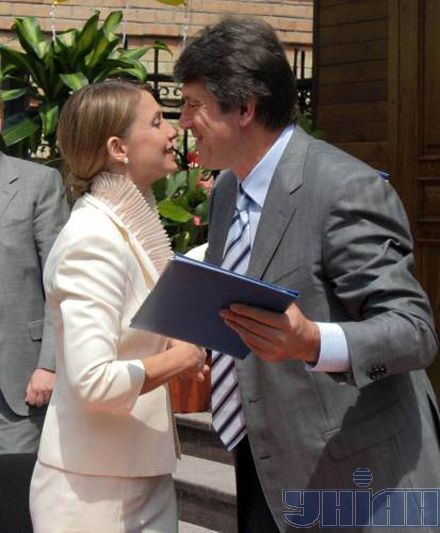 "People`s Force" coalition was formed. 2 July 2004
During the Orange Revolution. November 2004.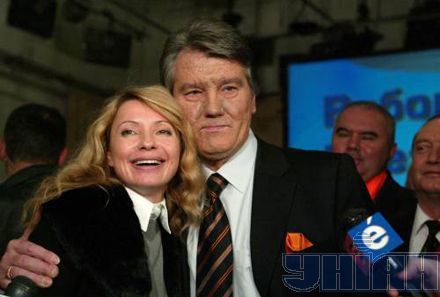 After televised debates of presidential contenders Yushchenko and Yanukovych. 15 November 2004
President Yushchenko and Prime Minister Tymoshenko planting "sprouts of future". Speaker Lytvyn inspires. 17 April 2005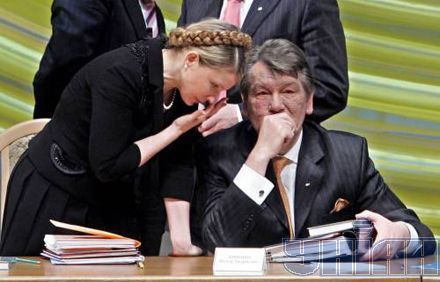 PM, President, solving state problems. 26 April 2005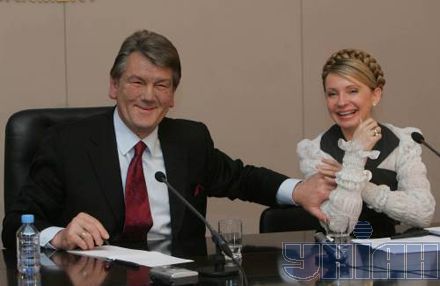 Yushchenko claims he gives the highest mark to the Tymoshenko`s government. 27 April 2005
The VR Speaker, President, Prime Minister, and the President`s daughter and wife in the Sofiyivskiy Cathedral. 24 August 2005
At a concert on 24 August 2005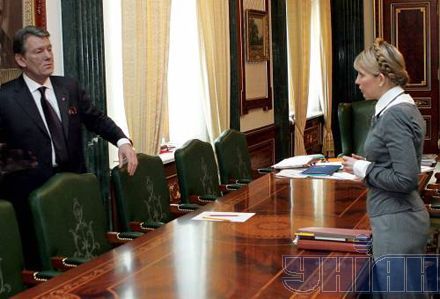 A conversation before the dismissal of Tymoshenko from the post of PM. September 2005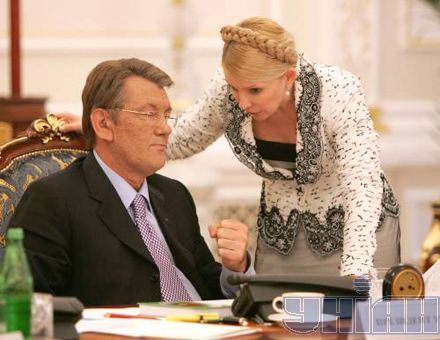 The President and BYuT leader preparing the National Unity Pact. 27 July 2006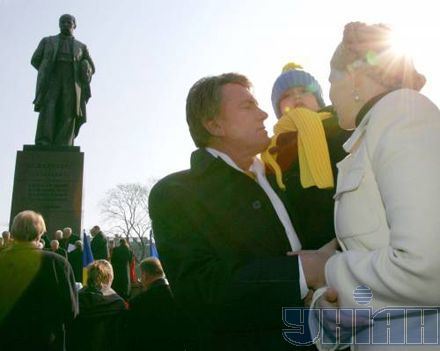 At a monument to Taras Shevchenko. 9 March 2007
Yushchenko has just appointed the snap poll. 28 April 2007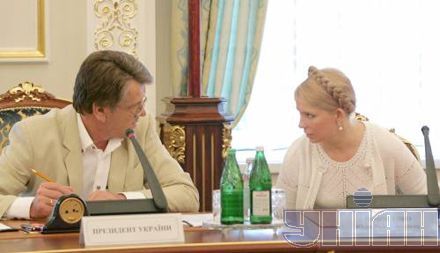 Tymoshenko informs Yushchenko that her faction resigned from parliament. The snap poll is inevitable. 2 June 2007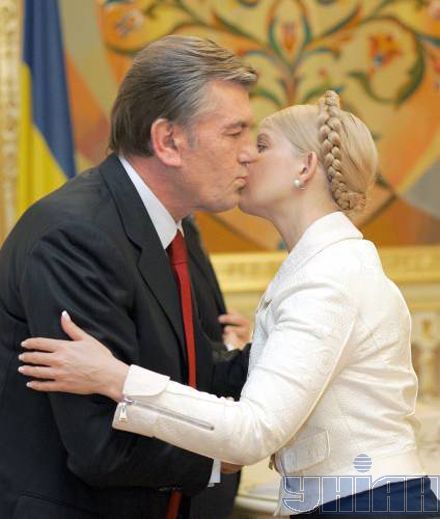 The democratic forces have won with a three votes advantage. At a meeting in the Presidential Secretariat, 15 October 2007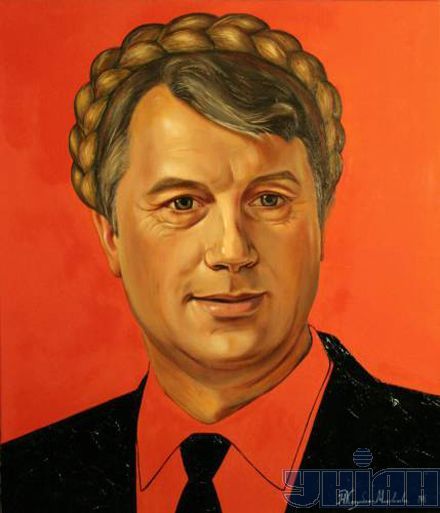 "I love YU" painting by Ukrainian artist Natalia Kolumbet-Mokhovikova.
By Oksana Okhrimchuk
Photos from the UNIAN archive.