Berkut blocks Maidan Nezhalezhnosti from side of Kostenla Street
Berkut blocked Maidan Nezhalezhnosti from the side of Kostenla Street.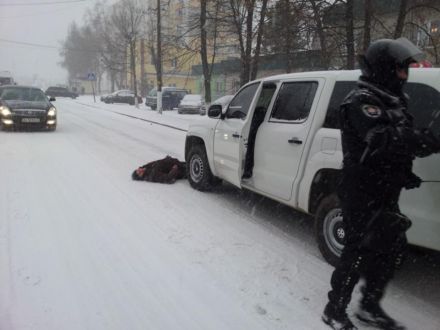 People are trying to block Berkut's movement/photo: Andriy Pyshnyi/facebook.com
According to an UNIAN correspondent, at Maidan Nezhalezhnosti, at the crossroad of Mykhaylivska and Kostelna Streets Berkut unit officers lined in a rank with their backs towards the protesters.
Protesters blocked entrance and exits to the encampment along  Mykhaylivska Street.
Leader of the UDAR faction Vitaliy Klitschko came over to Berkut detachment.
He calls upon the protesters to line up in a live chain at the crossroad of  Mykhaylivska and Kostelna Streets to prevent Berkut detachment from breaking through.
If you see a spelling error on our site, select it and press Ctrl+Enter