Some dozens of people with improvised shields tried to break through a cordon of special squad soldiers near the stadium n.a. Lobanovskyi at Hrushevskogo Street in Kyiv.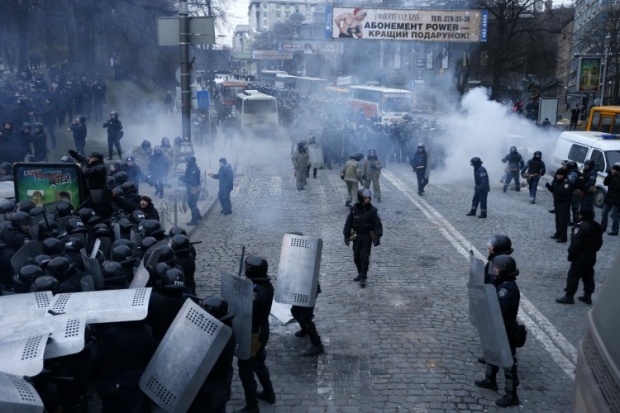 Protesters try to break through cordon of special squad soldiers at Hrushevskogo Street 
According to an UNIAN correspondent, law-enforcement officers are using sound bombs against protesters and are shooting from air weapon.
A part of youth are hiding behind of custom vehicles that were burned at night; they are throwing stones, firecrackers and burning bludgeons in fighters of the Interior Troops.
There are about a thousand protesters at Hrushevskogo Street. They are beating rhythmically on improvised drums from barrels and metal constructions.