Opposition formulated five demands, with which they will go for negotiations with the authorities. At the same time, even a minimum program of opposition does not stipulate any compromise with Yanukovych.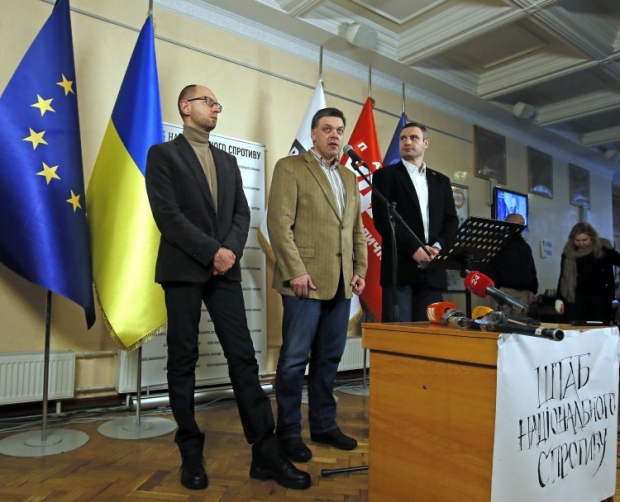 Opposition formulates 5 demands to Yanukovych
The events at Hrushevskogo Street showed that people at Maidan became so radicalized that they are even ready for a civil war. That is why opposition representatives are preparing a radical "package of offers" to Victor Yanukovych.  Espreso.tv reports this.
The minimal demands are:
1.      The immediate early presidential and parliamentary elections.
2.      Changes in the law on election of President (cancellation of order, according to which three members of a district commission can sign a protocol and it becomes legal) and reformation of CEC.
3.      Dismissal of the Cabinet of Ministers of Azarov and forming of transitional government. Change of Prosecutor General and Speaker of the VR.
4.      Punishment of Zakharchenko not only by dismissal.
5.      Cancellation of all scandalous laws and full amnesty of participants of revolutionary confrontation.
Concerning the first point in the list, the opposition has a "reserve variant": a return of political reform, cutback of presidential power and carrying out of presidential election in 2015.