Adherents of the Party of Regions are on their way to Mariinskiy Park in Kyiv.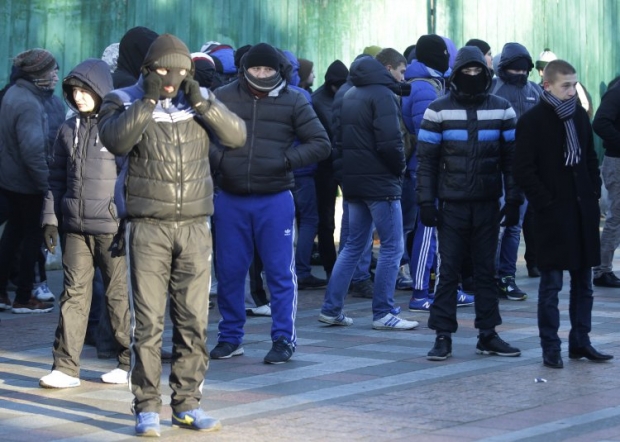 "Titushki" on their way to Mariinskiy Park
Press secretary of Yuri Lutsenko Larysa Sargan wrote this on Facebook.
"Just got information: two groups of "titushki" that consist of about 100 people are moving from Klovska and Mechnikova Streets in the direction of Maidan and European Square. A possible stationing is Mariinskiy Park.
A correspondent of Espreso.TV confirmed this information. According to information of the television channel, groups of people are going to Mariinskiy Park.