Former Interior Minister of Ukraine, leader of initiative "Third Ukrainian Republic" Yuri Lutsenko said that the negotiations with authorities have not taken place yet, but the demands of the Maidan were passed to President of Ukraine Victor Yanukovych.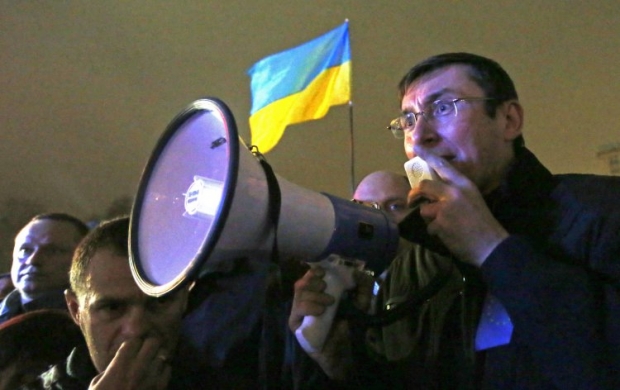 Yuri Lutsenko
The press service of the "Third Ukrainian Republic" disclosed to UNIAN that Lutsenko said this near the stadium n.a. Lobanovskyi at night.
"There were no negotiations today. We have just passed the demands of the Maidan to the President through mediators. Tomorrow, we want to hear borders of compromise that the President is ready for", he stressed.
At the same time he noted that "if there is such a readiness, then leaders of the opposition factions of the parliament will go to negotiations".