Chairman of the political council of the Batkivshchyna All-Ukrainian Union Arseniy Yatsenyuk called Ukrainians to come at  Maidan Nezhalezhnosti tomorrow.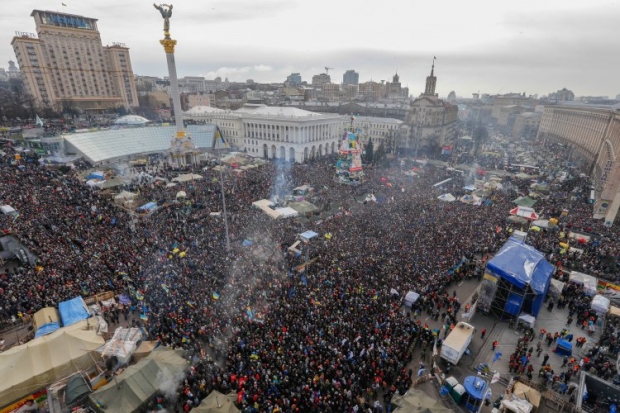 Maidan during the People's Assembly on January 19
According to an UNIAN correspondent, Yatsenyuk said this in the National Resistance HQ.
"Tomorrow is a Day of Unity of Ukraine – a big march and tomorrow we will have a constituent assembly of the "People's Council of Ukraine", that is why we call millions of Ukrainians to arrive in Kyiv and to carry out a march and form a People's Council", - said Yatsenyuk.