About 5 thousand protesters gather at Hrushevskogo Street
About 4-5 thousand protesters have gathered at Hrushevskogo Street in the center of Kyiv.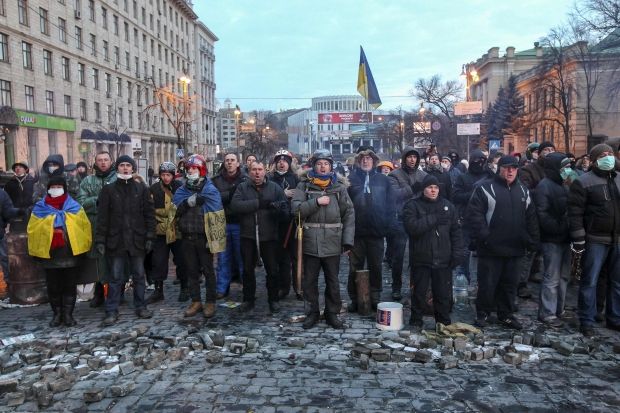 According to an UNIAN correspondent, a car with loudspeaker equipment drove to the place of recent clashes of protesters with soldiers of the Interior Troops of the Interior Ministry and the Berkut special subdivision. An address to soldiers of law-enforcement bodies are heard from the car. The address consists of call "not to fulfill criminal orders and go over to the side of people.
In their turn, soldiers of the interior troops renewed a broadcast in loudspeaker with a demand to protesters to cease illegal actions.
As of now the situation at Hrushevskogo Street is calm.
If you notice a spelling error, please highlight it with your mouse and press Ctrl+Enter