Azarov: There is normal life in Kyiv and country
Prime Minister of Ukraine Mykola Azarov believes that  there is no political crisis in the country in a classical meaning.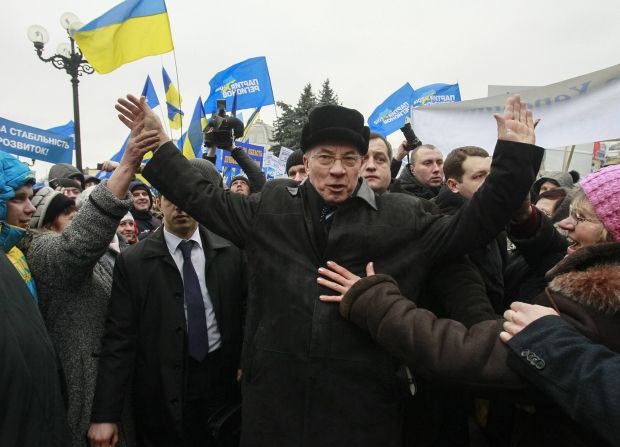 There is no political crisis in our country in classical meaning/REUTERS
He said this in an interview to "Argumenty i facty" newspaper.
"According to a classical scenario, political crisis is if there is no possibility for the highest legislative and executive power bodies to work. When the government does not work, the president is not able to fulfill his duties and the legislative power body does not work. So, in classical understanding there is no crisis in our country", - noted the Prime Minister.
According to his words, the main complication is that the opposition set a goal to start a presidential election campaign now.
"They are struggling for the power and use all the occasions in order to aggravate the situation and get political dividends", said Azarov.
If you see a spelling error on our site, select it and press Ctrl+Enter