Activists set fire to tires, having blocked a traffic of trucks on "Lviv-Krakovets" highway.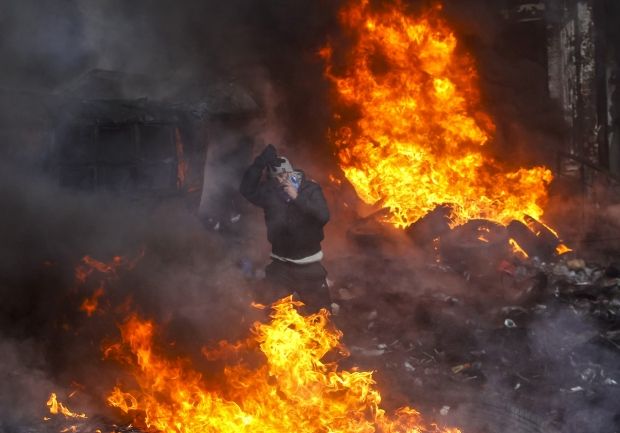 People block the road/REUTERS
Civil Protection Department of Lviv OSA disclosed to UNIAN that on January 23, at 22.35 pm "about 130 radical youth tried to block the road" at entry to Novoyavorivsk town of Yavorivskyi district on "Lviv-Krakovets" highway.
It is noted in the report, activists set fire to tires in the center of the road. Activists did not allow a fire brigade that arrived there to extinguish a fire.
Young people do not make any demands, they are chanting nationalist slogans.