Activists picket Zakarpattya OSA in Uzhgorod
Activists are picketing Zakarpattya Oblast State Administration in Uzhgorod, to which they came after the picket of Uzhgorod city council.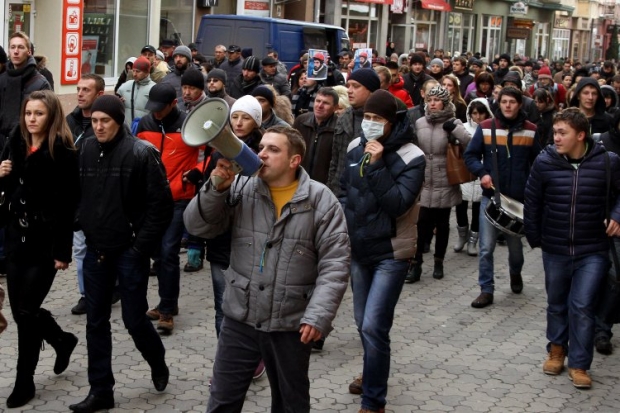 Activists picketing Zakarpattya OSA in Uzhgorod
According to an UNIAN correspondent, according to various data, there are about 600-100 people, and more and more people keep on coming.
As of now it can be seen through windows and doors that there are only militia employees in the building of Zakarpattya OSA. It can not be seen the number of them there, there are about a dozen of them.
According to Zakarpattya mass media, protesters announced their ultimatum: they offer to open doors of the oblast state administration in order they have possibility to work in a big hall of the OSA. The protesters want to form a People's Council there. Otherwise, they promise peaceful storm and a siege.
If you see a spelling error on our site, select it and press Ctrl+Enter