Protesters are building a wooden watchtower at the barricade that blocks up Instytutska Street near the upper exit from Khreshchatyk metro station.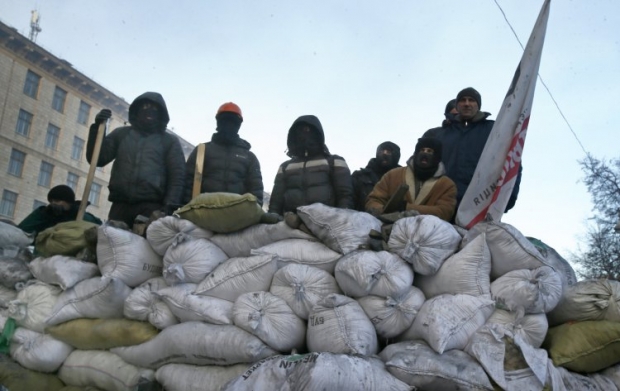 Protesters build wooden watchtower at Instytutska Street
According to an UNIAN correspondent, the building process is carried out rather professionally.
Wooden bolsters are used as materials for the building of the watchtower. Judging by intention, the watchtower itself will be more than 5 m high and more than 1 square meter in width at the upper platform.
At the same time, the situation is calm near Mariinskiy Park and the Verkhovna Rada, where about 2 thousand adherents of the Party of Regions gathered this morning. A part of people are staying behind the fence, where there are cordons of militia. Some of people are going from time to time to Arsenalna metro station to warm themselves.
Some of participants of AntiMaidan offer their friends to go to the center of the city in order to look at "Supermaidan" as they call it.