A column of activists from Maidan Nezhalezhnosti went out of the perimeter of the barricades at Instytutska Street and they are moving in direction of the Verkhovna Rada of Ukraine.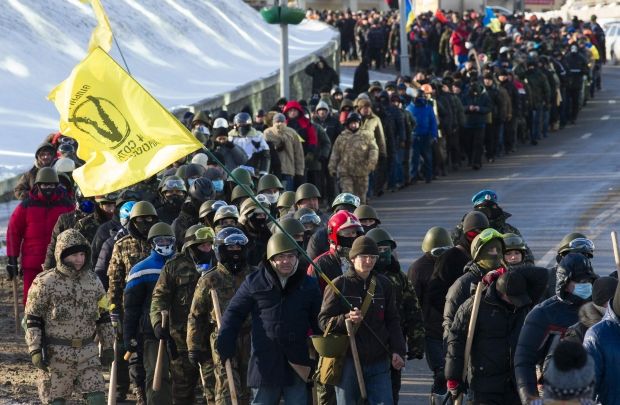 REUTERS
According to an UNIAN correspondent, there are young people in hard hats with wooden sticks and in camouflage uniform are in the first lines of the column. Ordinary people from Maidan are following them.
There are about more than 1 thousand people.