Head of the Polish government Donald Tusk will hold a video-conference with three leaders of the Ukrainian opposition in the evening today. He plans to share opinion concerning overcoming of the political crisis in Ukraine with them.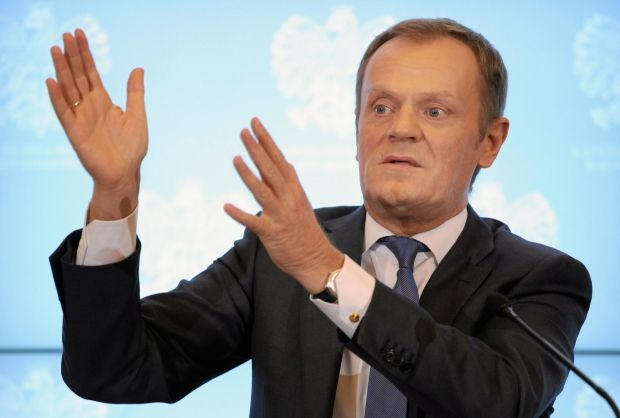 Prime Minister of Poland to hold video-conference with leaders of Ukrainian opposition / Reuters
According to an UNIAN correspondent in Poland, Tusk said this at press conference in Warsaw.
Tusk noted that he is about to inform leader of the Batkivshchyna faction Arseniy Yatsenyuk, leader of the UDAR party Vitaliy Klitschko and leader of the Svoboda Oleh Tyagnybok about the results of his negotiations with the leaders of the European Union, with whom his spoke concerning the situation in Ukraine last week.
The Prime Minister said that the settlement of the political crisis in Ukraine is the most important task today, because the further confrontation will complicate rendering an assistance to this country.