European Commissioner for Enlargement and European Neighbourhood Policy Štefan Füle called the Ukrainian opposition representatives and protesters to distance themselves from representatives of radical movements.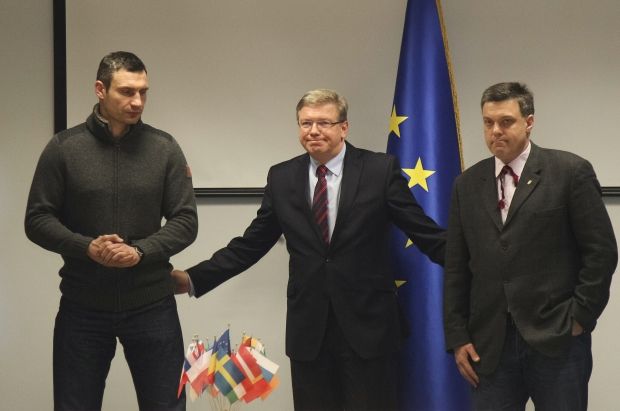 Ukrainian opposition should distance itself from radicals – Füle/ Photo: REUTERS
According to an UNIAN correspondent, he said this during his speech in the European Parliament that discusses the situation in Ukraine.
"Opposition and protesters should distance themselves from the radical elements. Release of seized premises of the Justice Ministry on January 27 and Agrarian Policy Ministry on January 29 is one of the examples of a responsible attitude from the opposition side", - said Füle.