Photojournalist Reuters of got injury during the clashes  among protesters and militia officers at Shovkovychna Street.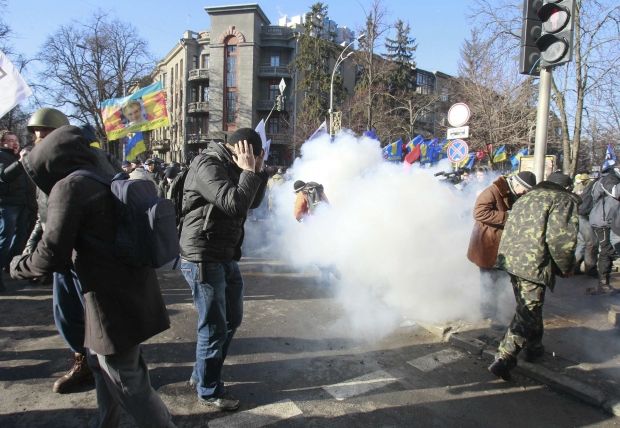 Reuters photojournalist gets injury during clashes at Shovkovychna Street, February 18 / REUTERS
According to an UNIAN correspondent, in accordance to preliminary data, flash bang grenade got in his chest and tore the clothes.
He was taken to ambulance car immediately.