Protesters passed to the offensive again and forced out the Berkut with a water-cannon over the crossroad of Shovkovychna and Instytutska Street.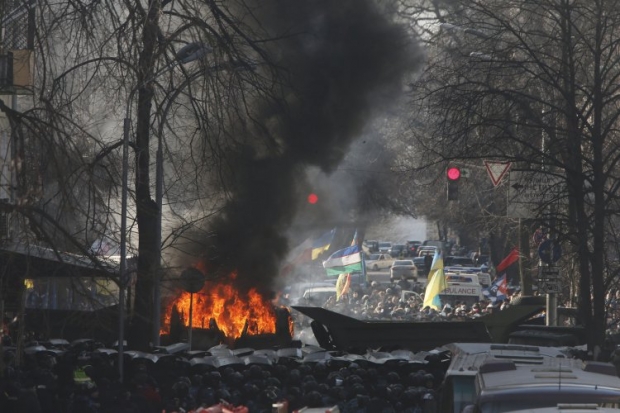 Everything is covered with black smoke
According to an UNIAN correspondent, protesters crashed a car at Shovkovychna Street at crossroad of Instytutska Street, and found a certificate of one of the employees of the Cabinet of Ministers.
Protesters are pushing the car to the crossroad of Instytutska and Shovkovychna Streets.
The confrontation continues, protesters are attacking the law-enforcement officers with stones. All the crossroad is covered with black smoke.