Several thousand protesters are running to the Maidan.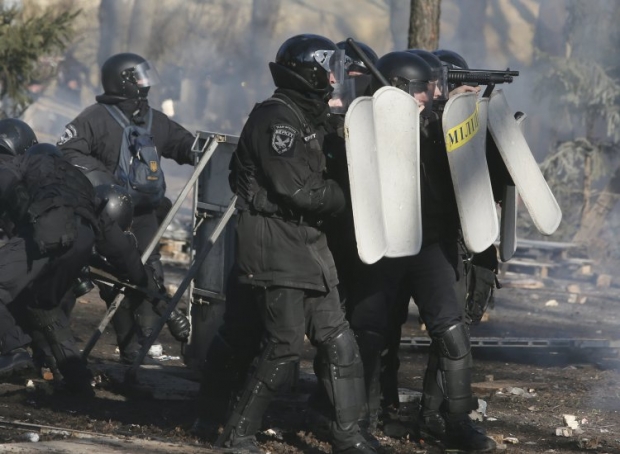 Under pressure from Berkut several thousand protesters run at Maidan
According to an UNIAN correspondent, Berkut officers are pursuing the protesters and are using rubber bullets.
The Berkut came over to the barricade of Maidan now.
Berkut are beating people near the barricades.