The fighters of the Berkut special subdivisions came over to the last barricade at Instytutska Street that separates them from the territory of Maidan.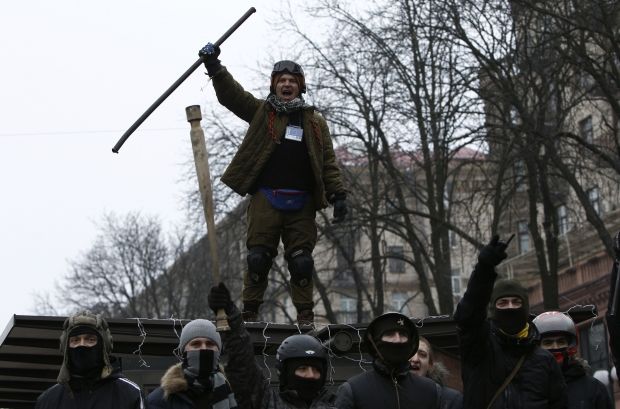 REUTERS
According to an UNIAN correspondent , special squad soldiers are actively using flash bang grenades and are shooting by rubber bullets.
At the same time about 5 thousand protesters are regrouping behind the barricade and prepare to repulse to the Berkut.