Crimean separatists process 75% of protocols: some 95.7% are for joining Russia
In accordance of the data of processing of ¾ of protocols, some 95.7% of voters of Crimea voted for a reunion with Russia.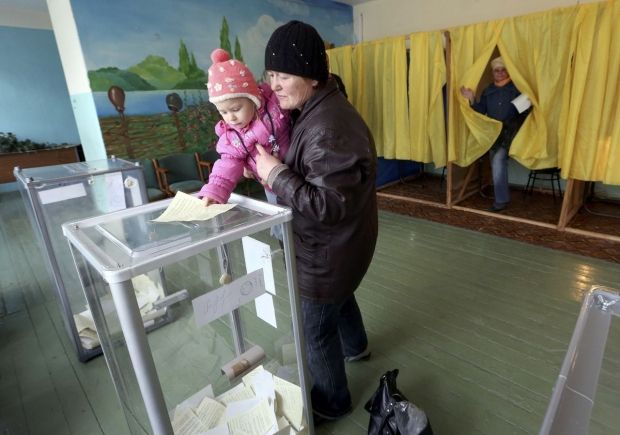 Head of the Commission of Crimea on carrying out of referendum Mykhaylo Malyshev said this.
According to his words, some 3.2% voted for preservation of Crimea as a part of Ukraine, ITAR-TASS reports.
Some 1.1% are invalid ballot papers. 
If you notice a spelling error, please highlight it with your mouse and press Ctrl+Enter