EU Ambassador: Crimea becomes one of world's most dangerous regions
Crimea under self-proclaimed authorities may turn into one of the world's most dangerous regions.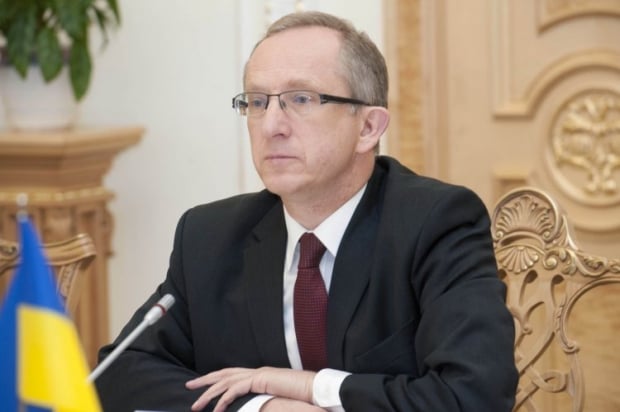 EU Ambassador Jan Tombinski said this, the press service of the mission reports.
He reminded that since the time, when on February 27 a group of armed people seized the governmental buildings in Simferopol, more and more Ukrainians become  victims of violations of human rights, Ukrainska Pravda reports.
"Among reported violations are violent kidnapping of people, improper treatment and tortures, violent attacks on journalists, restriction of mass media freedom, movement and peaceful gatherings", said the ambassador.
He expressed deep regret due to the death of Ukrainian military man Kakurrin, who was killed during the storm of the military unit in Simferopol and Crimean Tatar Ametov, whose body was found with signs of tortures.
"The law-enforcement bodies should immediately start an efficient and unbiased investigation, and all the guilty people for this shameful crime should come to trial", said Tombinski.
He called to release immediately all kidnapped activists and military men.
"I drastically condemn these cases of violent kidnapping of people that turns Crimea under the self-proclaimed authorities into one of the world's most dangerous regions", state the EU Ambassador.
Tombinski expressed great concern about the situation concerning freedom of mass media in Crimea, switching off the channels and attacks on journalists.
He also called to ensure the right for peaceful gatherings and ensure the rights of ethnic minorities, in particular, Crimean Tatars.
"International observers on the situation over human rights, in particular, from the Council of Europe, OSCE and UN should immediately receive an unrestricted access to Crimea", he said.
If you notice a spelling error, please highlight it with your mouse and press Ctrl+Enter