UN Secretary General Ban Ki-moon will visit Kyiv today in order to try to promote de-escalation of the crisis around Crimea.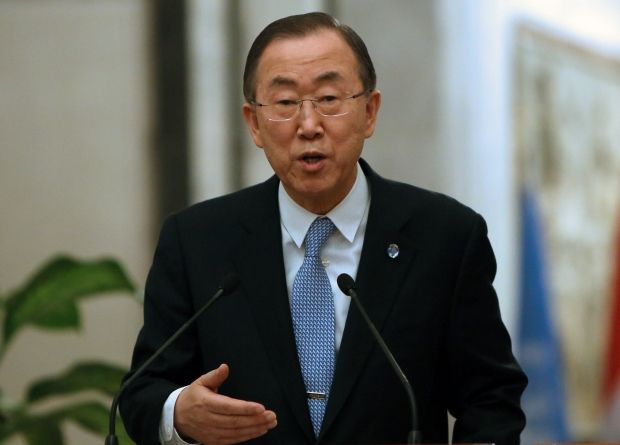 UN Secretary General to visit Kyiv today / REUTERS
The UN Secretary General is about to meet with acting President of Ukraine Oleksandr Turchynov and Prime Minister of Ukraine Arseniy Yatsenyuk.
According to Radio Svoboda, yesterday in Moscow Ban Ki-moon met with President of Russia Vladimir Putin. The UN Secretary General said to Putin that "he is deeply concerned" due to the crisis in Ukraine.
Ban Ki-moon hopes to persuade the Russian and Ukrainian authorities to start a direct dialogue and to find a political solution of the conflict.