Soldiers of RF sink one more ship and totally block access at sea from Donuzlav Lake
The Russian military men sank one more ship, in this way they totally blocked access at sea from Donuzlav Lake to Ukrainian ships.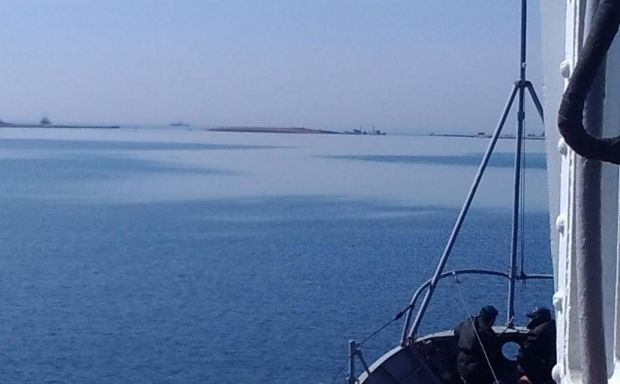 At night the Russian soldiers sank one more ship in order for blocking a narrow passage in Donuzlav Lake.
Senior miner of artillery mine- torpedo combat unit, senior sailor of "Cherkassy" ship Oleksandr Hutnik said this to Ukrainska Pravda.
"At night the Russians carried out an operation on total blocking of the passage at sea. At night they sank small ship in the breadth, where we tried to pass past yesterday", - he said.
"Now an access at sea from the lake is completely impossible. The only variant is to pull off these two sunk ships. But we will not have power for that", added Hutnik.
If you notice a spelling error, please highlight it with your mouse and press Ctrl+Enter