A majority of the crew of landing craft Konstyantyn Olshanskyi yielded to Russians, however the ship remains Ukrainian.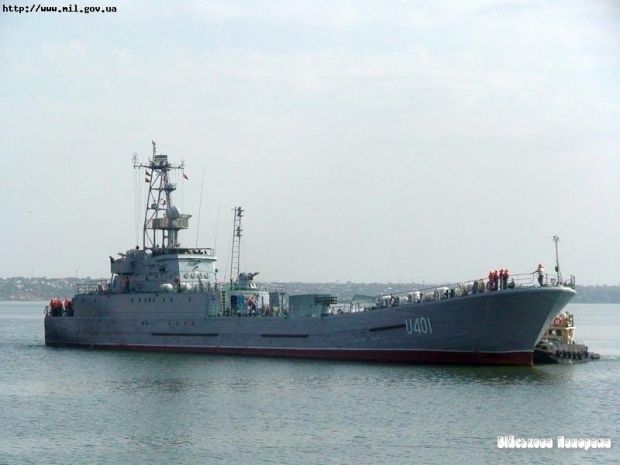 Majority of crew of "Olshanskyi" ship yield to Russians, rest of crew wait for storm / mil.gov.ua
Senior miner of artillery mine- torpedo combat unit, senior sailor of "Cherkassy" ship Oleksandr Hutnik said this to Ukrainska Pravda.
"About at 14.40 pm ship's boats and a tugboat of the RF came to Konstyantyn Olshanskyi ship and majority of the crew left the ship, they went to moorings", - he said.
"The rest of the crew will stand for Ukraine. These are officers and some machinists", added Hutnik.
At the same time, according to the words of captain of landing craft Konstyantyn Olshanskyi Dmytro Kovalenko, 20 people remained on the board.