Russia created Ministry on Crimean issues and promised to create a special economic area in peninsula, to increase pensions and salaries, and to rename Tavricheskiy University.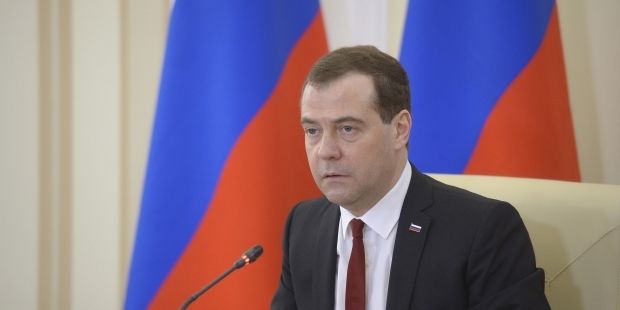 Medvedev starts to rearrange occupied Crimea/ Reuters
Prime Minister of Russia Dmitriy Medvedev said this at the sitting of Russia, which takes place in Crimea. The sitting is broadcast by "Russia 24" television channel.
In particular, he said that the Ministry of Crimean issues was created in the government of the RF.
The Russian Federation is also about to create a special economic area in Crimea for attracting of investment into "its own region".
Medvedev calls heads of the ministries of the RF and illegitimate heads of Crimea not to boost a functionary machinery in the peninsula.
Moreover, in Crimea Russia is about to gradually increase pensions and salaries to employees of a budget area and military men up to medium-Russian level by July this year.
The Russian Federation intends to remake one of the oldest universities in the peninsula Tavricheskiy National University n.a. Vernadsky(Simferopol) into a new university - Federal University.