President of Poland Bronisław Komorowski plans to discuss a plan of assistance to Ukrainians and consequences of the recent events in Ukraine for Poland at special sitting of the Cabinet of Ministers on Tuesday.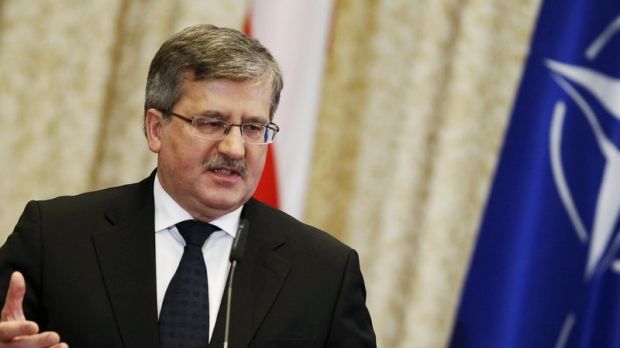 In CM Komorowski to discuss plan of assistance to Ukrainians/ REUTERS
According to an UNIAN correspondent in Poland, Komorowski said this on the air of TVP Info Polish television channel.
"It is necessary not only to think how to react to crisis in Ukraine, how to extinguish political, economic and military fire, but how to systematically support a modernization process of Ukraine, in order to help Ukraine", - he said.