The European Union is closely following development of the events in the eastern regions of Ukraine, where a wave of pro-Russian actions took place and calls for non-violent ways of saying of political demands and de-escalation of the situation.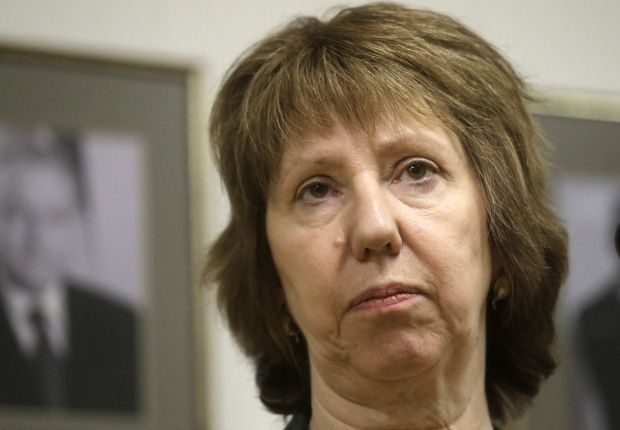 EU follows situation in east of Ukraine and calls for de-escalation/ Photo: REUTERS
According to an own UNIAN correspondent in Brussels, spokesperson for EU High Representative for Foreign Affairs and Security Policy Catherine Ashton Maya Kosyanchich stated this.
"We are watching the situation very closely and with a concern. I want to emphasize that any political demands in Ukraine should be implemented in a non-violent way. It means that the requirements should be brought in a democratic way and through the rule of law " , - told reporters Kosyanchich .
" We stand firmly in support of the sovereignty and territorial integrity of Ukraine , and in this regard we support the Ukrainian government. We continue to call for a de-escalation of the crisis and to avoid further destabilization in Ukraine , and we will continue to monitor the situation ," - she added.