Authorities made decision to block Slaviansk entirety within the 2nd stage of the antiterrorist operation.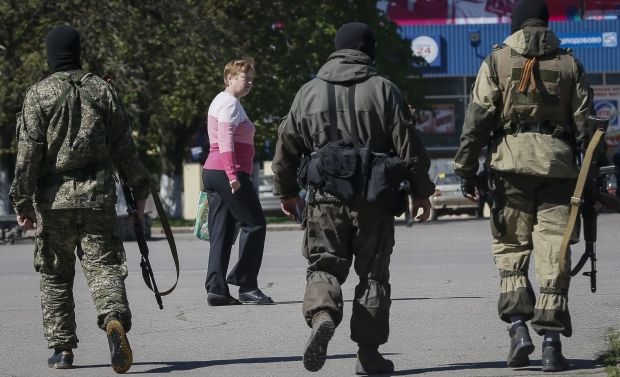 Authorities decide to block Slaviansk within 2nd stage of ATO/REUTERS
According to an UNIAN correspondent, acting chief of staff of the Administration of President Serhiy Pashynskyi said this at press conference.
"20 minutes ago within conducting ATO the Ukrainian special subdivisions started the 2nd stage (of operation – UNIAN), which means that we made a decision to block Slaviansk city entirety and not to give an opportunity of reinforcement in order to localize this problem", - he said.