Separatists strengthened a guard of the roadblocks and armed themselves with grenade launchers.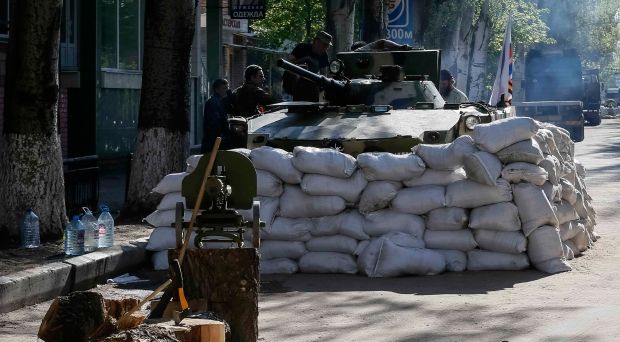 Terrorists arm themselves with grenade launchers on roadblocks – Tymchuk/ REUTERS
Coordinator of Information Resistance group Dmytro Tymchuk said this on his Facebook page.
According to his words, a single-round burst of submachine-gun fire in direction of the Ukrainian troops was registered in the district of Kramatorsk airfield.
There are no losses among law-enforcement officers. There are no data concerning losses among terrorists.
In a whole, according to his words, night in the district of the ATO passed calmly.