About 100 fighters in camouflage armed with guns are standing on perimeter of the city council.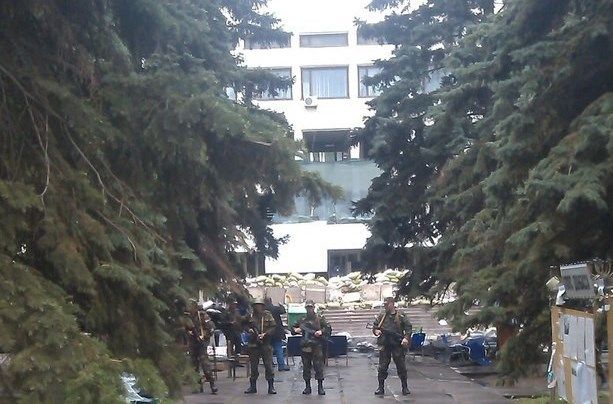 Terrorists gather near city council of Mariupol
Web site "Novosti Mariupolya" reports this.
It is noted that besides armed fighters, there are about 200 protesting residents of Mariupol near the building, they are shouting: "Shame!", "Fascists".
Militia officers are also near the building, they try to calm down residents of the city.