The European Union will toughen sanctions against Russia and pro-Russian separatists in Ukraine in case of breakdown of Ukrainian presidential elections on May 25.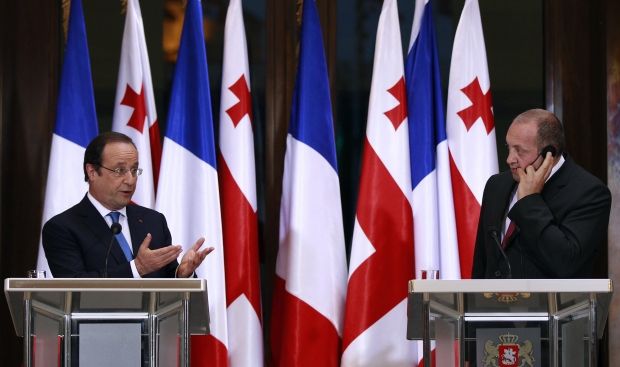 Hollande promises to toughen sanctions against Russia in case of breakdown of Ukrainian elections/ Reuters
President of France François Hollande said this during the meeting with President of Georgia Giorgiy Margvelashvily in Tbilisi, Radio Svoboda reports.
In his turn, Giorgiy Margvelashvily rejected separatist referendums and stated about support of presidential elections in Ukraine. He also stated about support of territorial integrity of Ukraine.