Separatists – representatives of self-proclaimed "Donetsk People's Republic" blocked administrative building of department of Donetsk Railway, which is situated in the center of the city, this morning, "OstroV" reports.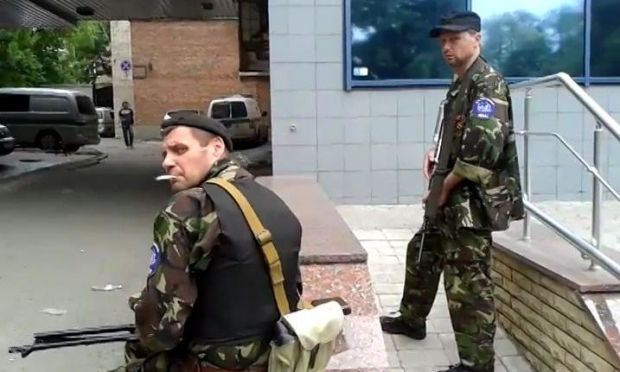 Separatists of "DPR" block department of Donetsk Railway-mass media/ OstroV
According to information of portal, administrative building is surrounded by armed people from all the sides. About 3-4 people went to chiefs of the Donetsk main for negotiations, at the same time the work of the department is not interrupted and nobody is evacuated.
According to "62.ua", a goal and demands of invaders are unknown.
UNIAN has not managed to get a comment from the press service of Donetsk Railway.